At the Reserve at Stone Port Apartments, we make it easy. You will find helpful information for moving into your Harrisonburg Apartment below. Please feel free to call us for assistance.
Renter's Insurance / General Liability
Pam Terry of State Farm Insurance
1950 Evelyn Byrd Ave Suite C
Harrisonburg, VA 22801
(540) 434-2028
www.pamterryinsurance.com
Electric Company
Shenandoah Valley Electric Co-Op
P.O. Box 236
147 Dinkel Avenue
Mt. Crawford, VA 22841-0236
(540) 434-2200
www.svec.coop
Cable / Internet
Comcast
160 N. Mason street
Harrisonburg, VA 22802
(540) 830-7323
www.comcast.com
Post Office
Harrisonburg Post Office
3811 South Main Street
Harrisonburg, VA 22801
(540) 432-6074
Cellular Providers
AT&T
1635 Reservoir Street
Harrisonburg, VA 22801
(540) 705-0571
www.att.com
Sprint
215 Burgess Road
Harrisonburg, VA 22801
(540) 432-3300
www.sprint.com
Verizon Wireless
1615 Reservoir Street
Harrisonburg, VA 22801
(540) 433-7676
www.verizonwireless.com
Financial Institutions
Dupont Community Credit Union
(540) 946-3200
www.mydccu.com
Towing Company
KAR Towing
(540) 564-0131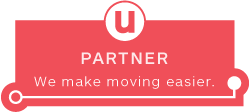 Disclaimer: The Reserve at Stoneport is not directly affiliated with the suggested companies nor is The Reserve at Stoneport liable for any dissatisfaction associated with the use of these companies.